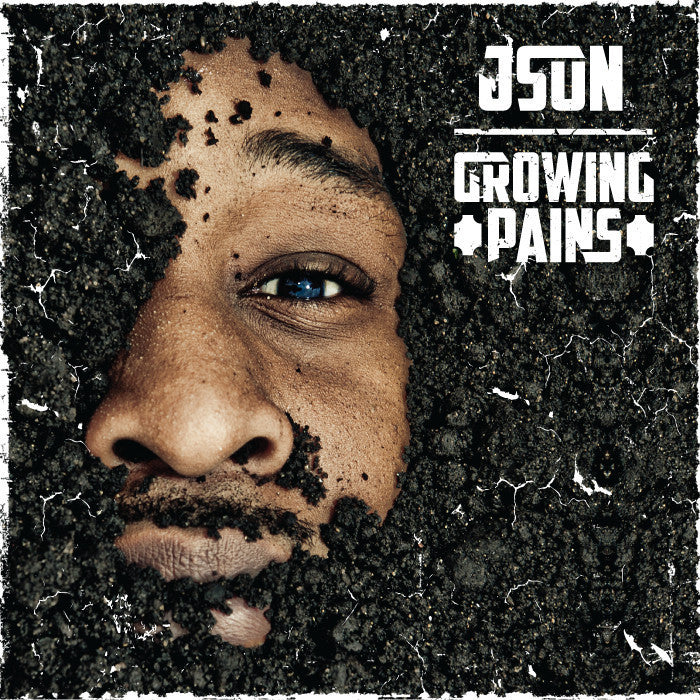 Json 'Growing Pains'
$9.99
All orders come with an immediate download of the album in high quality 320kbps MP3 format. Downloads are delivered in .zip archived format.
Digital Deluxe Version includes the full MP3 album, plus MP3s of instrumental and acapella versions of each track!
After releasing "City Lights" a year prior, Json presents his most recent and personal project to date on, "Growing Pains". Join Json as he explores the more sorrowful realities of walking with the Lord. This project travels through the seasons of discomfort and pain while witnessing and experiencing the sweetness of joy that overflows from the growth that those painful seasons produce.
Track Listing:
1. Growing Pains Intro
2. Making Me Over feat. Ad3 & Tedashii
3. 2 Human feat. Lecrae
4. GP (Interlude 1)
5. Held It Down feat. Butta-P & Ron Kenoly Jr.
6. It's Alright feat. Mikeschair
7. I The Beast
8. Brand New feat. God's Servant & Steve-T
9. GP (Interlude 2)
10. My Joy feat. Jai
11. Behind the Clouds feat. Chris Lee
12. We Not Folding feat. Trubble & Black Knight
13. Secrets (Interlude)
14. Secrets feat. J.R.
15. Credits Roll feat. Benjah
16. GP (Interlude 3)
17. Goodbye
18. Parent Me feat. J.R. (Bonus Track)